Source(google.com.pk)
Indian Hot Actress Pictures Biography
Born into a film family in Mumbai on 21 September 1980, Kapoor is the younger daughter of Randhir Kapoor and Babita (née Shivdasani);[4] her elder sister Karisma is also an actress. Often informally referred to as Bebo,[5] she is the granddaughter of actor and filmmaker Raj Kapoor and niece of actor Rishi Kapoor. According to Kapoor, the name "Kareena" was derived from the book Anna Karenina, which her mother read while she was pregnant with her.[6] She is of Punjabi descent on her father's side,[7] and on her mother's side she is Sindhi.[8]
Describing herself as a "very naughty [and] spoilt child", Kapoor's exposure to films from a young age kindled her interest in acting.[3] Despite her family background, her father disapproved of women entering films because he believed it conflicted with the traditional maternal duties and responsibility of women in the family.[9] This led to a conflict between her parents, and they separated.[10] She was then raised by her mother, who worked several jobs to support her daughters until Karisma debuted as an actress in 1991.[11] After living separately for several years, her parents reconciled in October 2007.[10] Asked about her relationship with her father, Kapoor remarked, "My father is [...] an important factor in my life. [Al]though we did not see him often in our initial years, we are a family now."[11]
Kapoor attended Jamnabai Narsee School in Mumbai, followed by Welham Girls' School (a boarding school) in Dehradun.[12] According to Kapoor, she was a good student and received first-class honours in all subjects except mathematics.[3] After graduating from Welham she studied commerce for two years at Mithibai College in Vile Parle (Mumbai).[12] Kapoor then registered for a three-month summer course in microcomputers at Harvard University in the United States.[12] She later developed an interest in law, and enrolled at the Government Law College in Churchgate; during this period, she developed a long-lasting passion for reading.[12] However, after completing one year at Churchgate, Kapoor decided to pursue her interest to become an actress.[13] She began training at an acting institute in Mumbai mentored by Kishore Namit Kapoor, a member of the Film and Television Institute of India (FTII).[14]
While training at the institute, director Rakesh Roshan offered Kapoor to make her debut opposite his son, Hrithik Roshan in Kaho Naa... Pyaar Hai (2000).[12] Several days into the filming, however, she abandoned the project; Kapoor later explained that she had benefited by not doing the film since more prominence was given to the director's son.[12] She debuted later that year alongside Abhishek Bachchan in J. P. Dutta's war drama Refugee. Set during the Indo-Pakistani war of 1971, the film centers on a man who illegally transports civilians back and forth across the border. Kapoor portrayed Naaz, a Bangladeshi girl who falls in love with Bachchan's character while illegally migrating to Pakistan with her family. Her performance was acclaimed by critics; Taran Adarsh of Bollywood Hungama wrote that Kapoor "has a magnetic personality, which will make the viewer fall in love with her instantly. What surprises you is the ease with which she emotes the most difficult of scenes [...] There is no denying the fact that she is a natural performer who is very camera friendly."[15] On the experience of acting in her first film, Kapoor described it as "tough ... [but] also a great learning experience".[12] Refugee was a moderate box-office success in India[16] and Kapoor's performance earned her the Filmfare Award for Best Female Debut.[17]
For her second release, Kapoor was paired opposite Tusshar Kapoor in Satish Kaushik's box office success Mujhe Kucch Kehna Hai.[18] A review in The Hindu noted that she was "definitely the actress to watch out for, if her debut with Abhishek in Refugee and now Mujhe Kucch Kehna Hai are any indication".[19] She next starred in Subhash Ghai's family drama Yaadein alongside Jackie Shroff and Hrithik Roshan. The drama centers on the character of Raj Singh Puri, a middle-class man, and his daughters' marriages. Kapoor played the youngest daughter (and Roshan's love interest), Isha Singh Puri. The film received negative reviews and was unsuccessful at the box office.[18]
Later that year, she was cast as the female lead in Santosh Sivan's period epic Asoka (2001), a partly fictionalised account of the life of Ashoka—an Indian emperor of the Maurya Dynasty. It was widely screened across the United Kingdom and North America, and was selected for the Venice and 2001 Toronto International Film Festivals.[20] Featured opposite Shahrukh Khan (who played Ashoka), Kapoor portrayed Kaurwaki—a Kalingan princess, with whom Ashoka falls in love—and received her first nomination for Best Actress at the Filmfare Awards.[17] While the film received generally positive reviews, Kapoor's performance received mixed reactions from critics; Rediff.com concluded that her presence in the film was primarily used for aesthetic purposes.[21]
Kapoor's final release of 2001 was Kabhi Khushi Kabhie Gham..., a melodrama in which she was part of an ensemble cast that included Amitabh Bachchan, Jaya Bachchan, Shahrukh Khan, Kajol and Hrithik Roshan. Directed by Karan Johar, the film was a major financial success; it became India's second highest-grossing film of the year and Kapoor's highest-grossing film to that point.[18] It also became one of the biggest Bollywood success of all time in the overseas market, earning over 100 crore (US$18.2 million) worldwide.[22] Kapoor's performance as Poo (a good-natured, superficial girl) was described by Taran Adarsh as "one of the main highlights of the film",[23] and earned her a Filmfare Best Supporting Actress nomination.[17]
During 2002 and 2003, Kapoor experienced a setback in her career. She starred in six films—Mujhse Dosti Karoge!, Jeena Sirf Merre Liye, Talaash: The Hunt Begins..., Khushi, Main Prem Ki Diwani Hoon, and the four-hour war epic LOC Kargil—all of which were critically and commercially unsuccessful.[24][25] Critics described Kapoor's performances as unoriginal and repetitive, with little inspiration;[4] they expressed concern that she was becoming typecast. These negative reviews motivated her to accept more challenging roles.[26][27]
The year 2004 marked Kapoor's work in a series of films that would bring her critical acclaim.[26] Under the direction of Sudhir Mishra, Kapoor essayed the role of a golden-hearted prostitute in Chameli. The film relates the story of a young prostitute who meets with a widowed investment banker (played by Rahul Bose), and follows the development of their relationship as they share their experiences in life. When Kapoor was initially offered the film she refused it, explaining that she would be uncomfortable in the role.[27] However, when Mishra approached her for the second time, she agreed; she now viewed it as an opportunity to demonstrate her acting range.[27] To prepare for the role, she visited several of Mumbai's red-light districts at night to study the mannerisms of sex workers and the way they dressed.[27] Chameli was well received by critics and the film marked a significant turning point in her career, earning Kapoor the Filmfare Special Performance Award.[17][26] Indiatimes praised her "intuitive brilliance" and stated that she had exceeded all expectations.[28] Rediff.com expressed concern that they found her portrayal unconvincing and excessively stereotypical, describing her as "sounding more like a teenager playacting than a brash, hardened streetwalker" and comparing her mannerisms to a caricature.[29]
Kapoor next co-starred in Mani Ratnam's bilingual project Yuva alongside Ajay Devgan, Abhishek Bachchan, Vivek Oberoi, Rani Mukerji and Esha Deol. The film, consisting of three chapters, tells the story of six individuals linked by a car accident. Kapoor is featured in the third chapter as Oberoi's love interest (Mira, a witty young woman). In a Times of India review film critic Subhash K Jha described her role as "fey and insubstantial", but further stated that "she turns these character traits to her own advantage to create a girl who is at once enigmatic and all-there".[30] She then appeared alongside Amitabh Bachchan and Fardeen Khan in Govind Nihalani's critically acclaimed film Dev, which revolved around the 2002 Hindu-Muslim riots in the Indian state of Gujarat.[31] Kapoor's role was that of a Muslim victim named Aaliya, modelled after Zaheera Sheikh (a key witness in Vadodara's Best Bakery case).[31] It earned her a Filmfare Critics Award for Best Actress and nominations for Best Actress at various award ceremonies.[17] Taran Adarsh noted that she was "first-rate" and singled out her scene with Bachchan's character when the latter asks for witnesses to come forward.[32]
Indian Hot Actress Pictures
Indian Hot Actress Pictures
Indian Hot Actress Pictures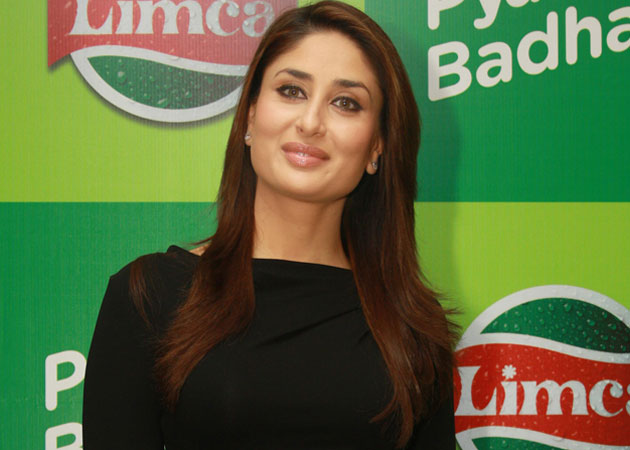 Indian Hot Actress Pictures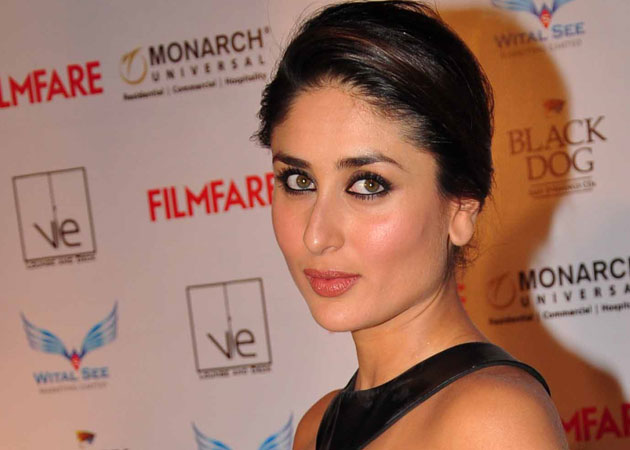 Indian Hot Actress Pictures
Indian Hot Actress Pictures
Indian Hot Actress Pictures